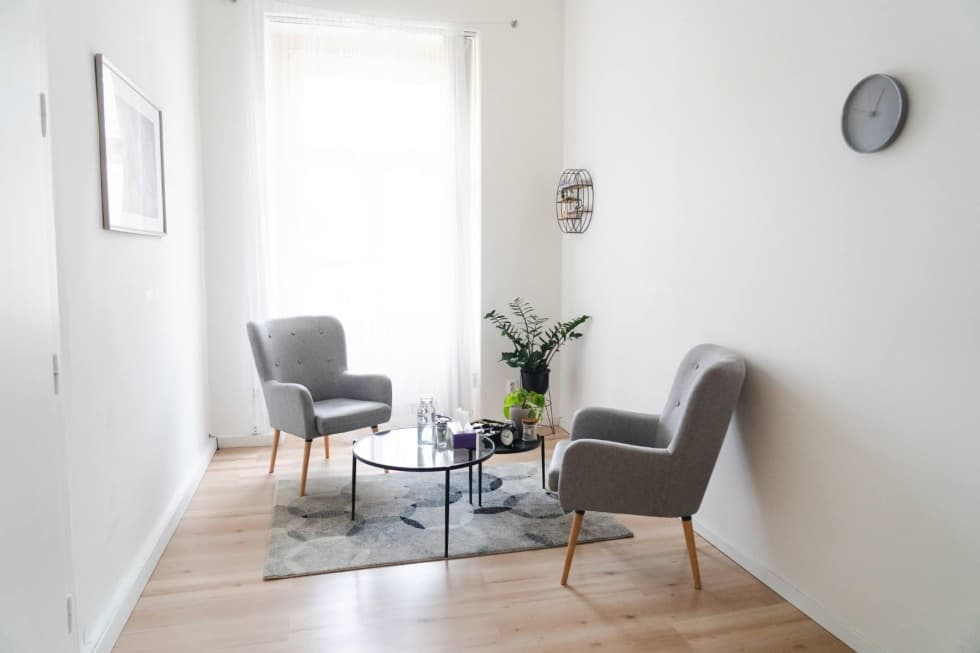 We believe that love is a skill.
At the Institute of Modern Love we focus on individual psychotherapy and couples' consultations. We use current relationship research and theory in our practice and believe that everyone can become better at dating and love.
All our psychotherapists follow the principles of the Czech Association for Psychotherapy. Our education may differ, but we all respect confidentiality, equality and diversity. We use in-depth conversations to explore how to build healthy relationships in our lives. We focus on dating, the early stages of relationships, partner satisfaction and alternative approaches to relationships and sexuality. We work with individuals and couples, in person at our offices in the centre of Prague, as well as online.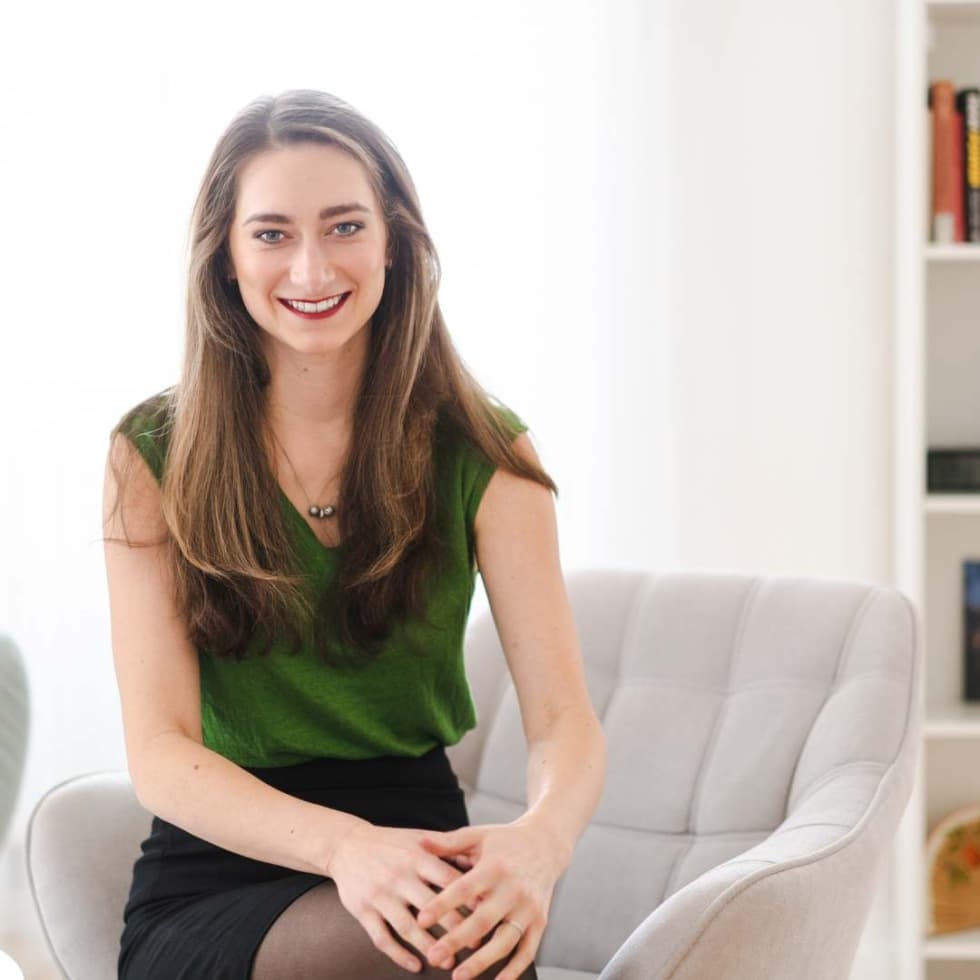 Founder of Institut Moderní láska. Markéta studied sociology at the University of Oxford and she currently continues her research at Charles University, where she focuses on contemporary relationships and dating. Markéta is fully trained in using systemic psychotherapeutic methods and has more than 1500 hours of therapeutic experience, particularly with singles and people in the early stages of a relationship.
Jiřina studied psychotherapy at the Prague College of Psychosocial Studies and is currently following up on her studies in the field of social work. She is also undergoing PCA (person‑centered approach) psychotherapy training. She has experience working with couples within the therapeutic centre of the General University Hospital in Prague. She is interested in topics related to partnership, which she develops by working with individuals as well as couples. Besides Czech and English, Jiřina speaks Italian.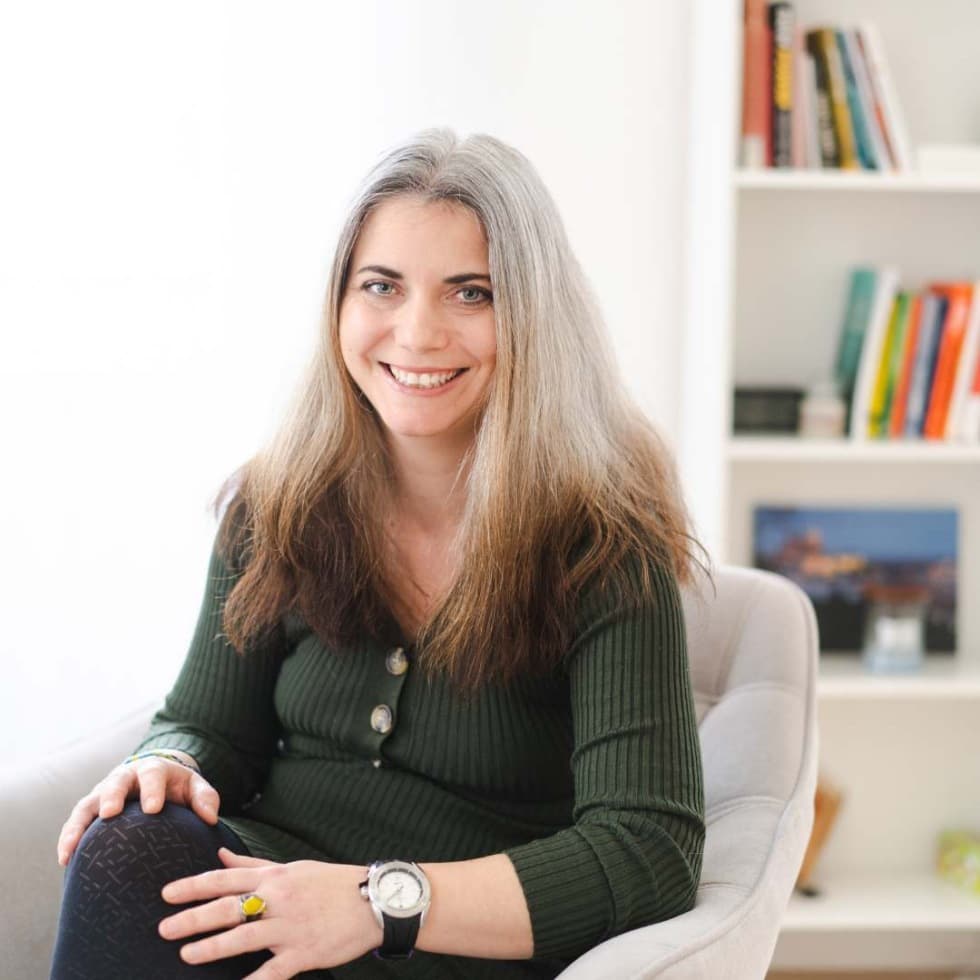 Veronika is a graduate of the Centre of Applied Jungian Studies where she specialised in analytical therapy. Currently, she is undertaking psychotherapeutic training conducted by the Czech Institute for Analytical Psychology. Veronika is interested in LGBTQ+ topics and co-operated with Prague Pride on various projects. In therapy, she focuses on unconscious processes that can be projected into our relational patterns.
Michaela studied at the Prague University of Psychosocial Studies and subsequently at the Faculty of Humanities at Charles University, majoring in Supervision and Management. She is a graduate of PCA psychotherapy training. Michaela has many years of therapeutic experience working with couples and individuals and if desired, makes use of hypnotherapy in her sessions. Besides Czech and English, Michaela speaks Russian and Ukrainian.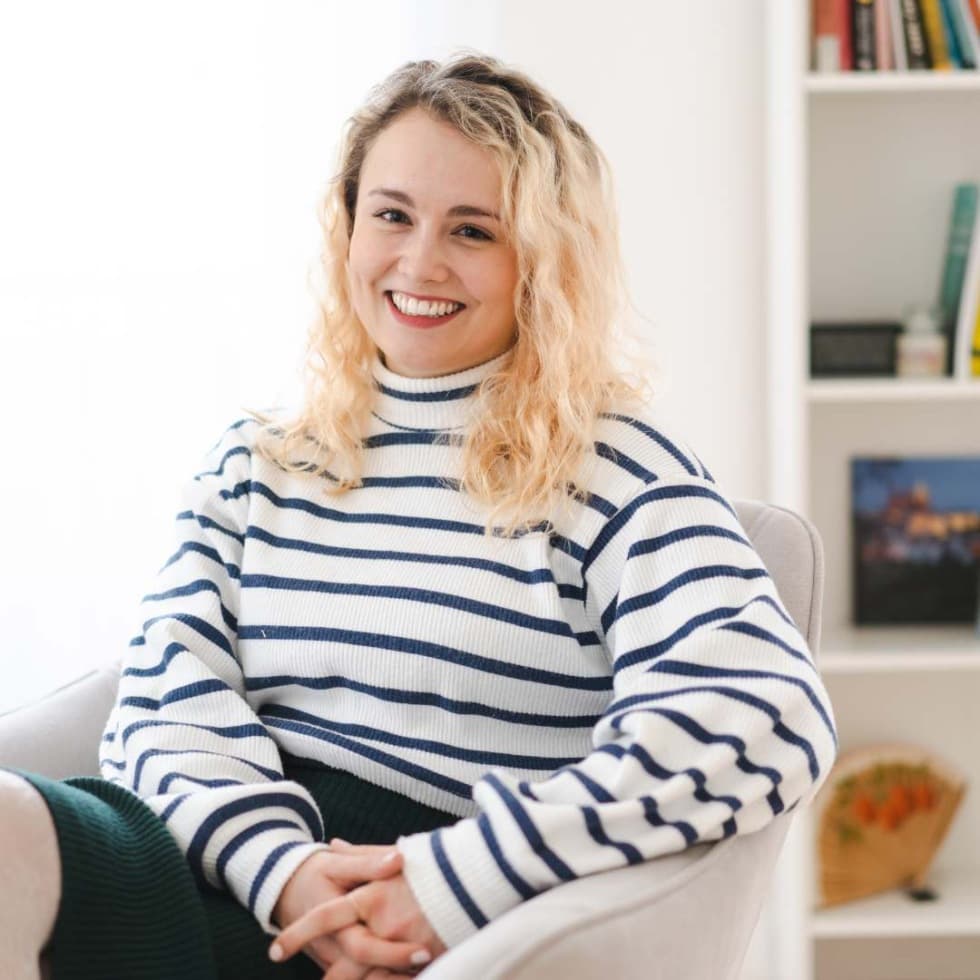 Tereza has a doctorate from University of Oxford, where she specialised in treating depression and low motivation. Currently, she is training in cognitive behavioural therapy in the Czech Republic. She is interested in how our emotional struggles - like stress, anxiety or jealousy - affect our relationships, and how we can find relief. In addition to CBT, she uses methods from mindfulness, compassion-focused therapy and acceptance and commitment therapy.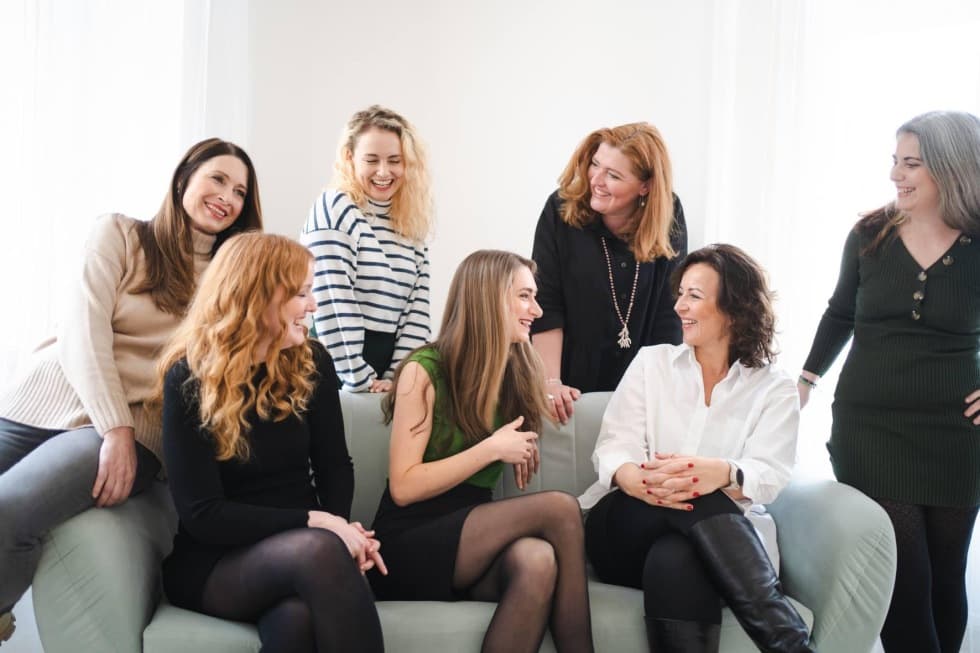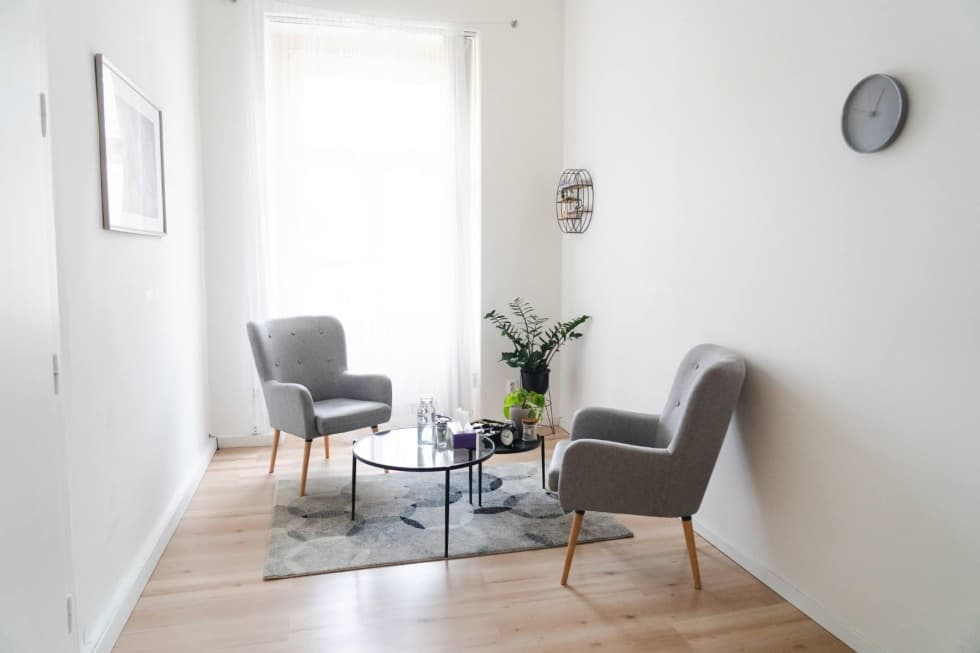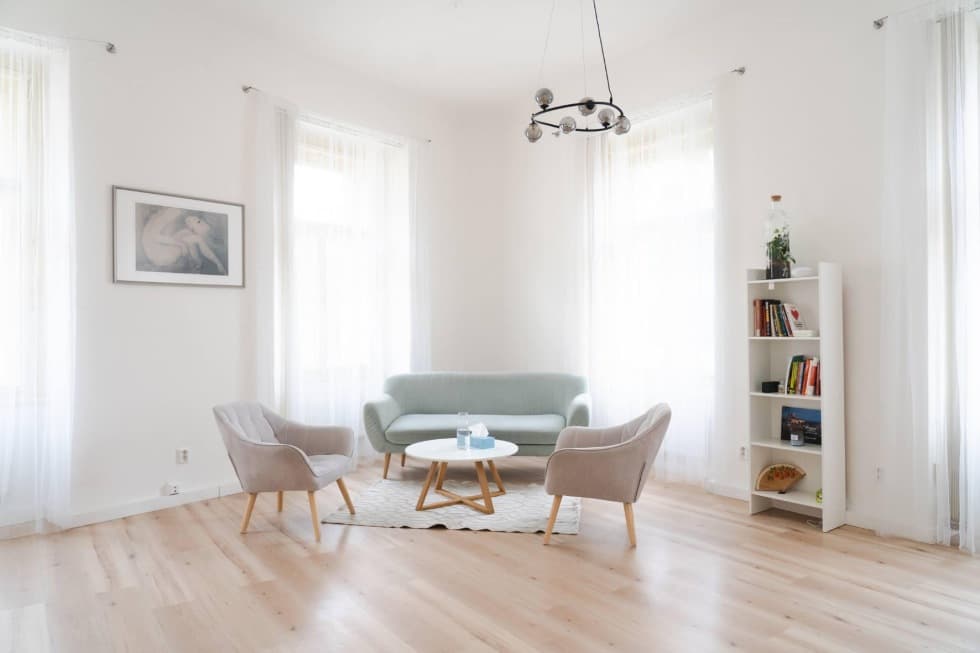 Consultation duration. Individual consultations are 50 minutes (75 minutes for couples), unless otherwise agreed with the therapist. We offer both one-time consultations and longer-term cooperation.

Cancellation. Upon confirmation, the appointment is binding. If you need to cancel or change your appointment, please let your therapist know by a text message or email at least 48 hours before the appointment. If you cancel or change your appointment after this, you will be charged 50% of the consultation price.
The price of the consultation is determined by the experience of the psychotherapist you choose to consult. Payments are always invoiced after the appointment.
Markéta Šetinová: 1800 CZK per consultation
Jiřina Hermanová: 1300 CZK per individual consultation / 1800 CZK per couples' consultation
Veronika Vytejčková: 1300 CZK per consultation
Leona Plášilová: 1300 CZK per consultation
Michaela Carter: 1500 CZK per individual consultation / 2400 CZK per couples' consultation
Make an appointment
Do you want to make an appointment for a psychotherapy session? Contact us via this form. If you are interested in cooperation with a particular psychotherapist, please specify it in your message. We will get back to you as soon as possible.
Where to find us
Address: Institut Moderní láska, Národní 11, 3rd floor, 110 00 Prague Czech Republic
How to find us? Our facilities are just a few dozen meters from the Národní divadlo tram stop and approximately 200 meters from the metro station Národní Trida on the "B" line. Parking is possible on the blue zone in the surrounding streets or in the indoor parking garage of the National Theatre (Ostrovní Street).